Volleyball's Wright Named Delta League Coach of the Year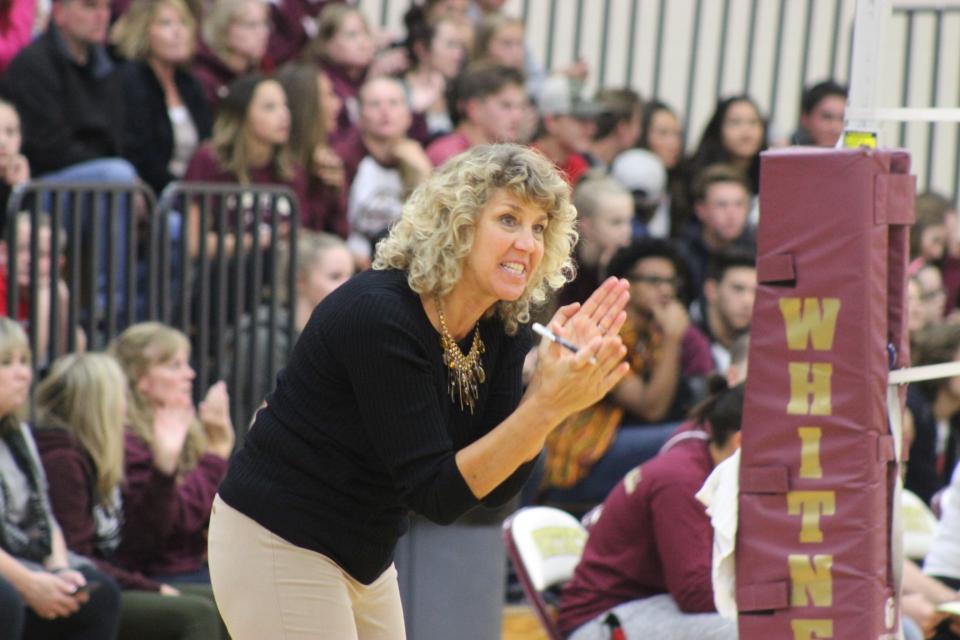 SACRAMENTO, Calif . – St. Francis Head Volleyball Coach Alynn Wright was named the Delta League Coach of the Year in a vote of her league colleagues. It is the 15th League Coach of the Year honor in her career.
Wright led St. Francis to the CIF Northern California Regional semifinals before the Troubadours lost to eventual CIF Division II state champion Valley Christian. The sixth-seeded Troubadours upset No. 3 seed Whitney in the quarterfinals to advance after defeating No. 11 Windsor in the opening round.
The Troubadours advanced to the Sac-Joaquin Section semifinals before losing to eventual section champion Whitney. The Troubies were the No. 5 seed and defeated Vintage and Del Oro in the first two rounds.
Overall, Wright led the Troubadours to a 29-17 record in her 28th season at the helm of the St. Francis program. SF was third in the Delta League with an 11-3 overall record.
Wright is assisted by Taryn Wright, Bill Hanrahan and Lawrence Whang.