Athletics News 2/26/15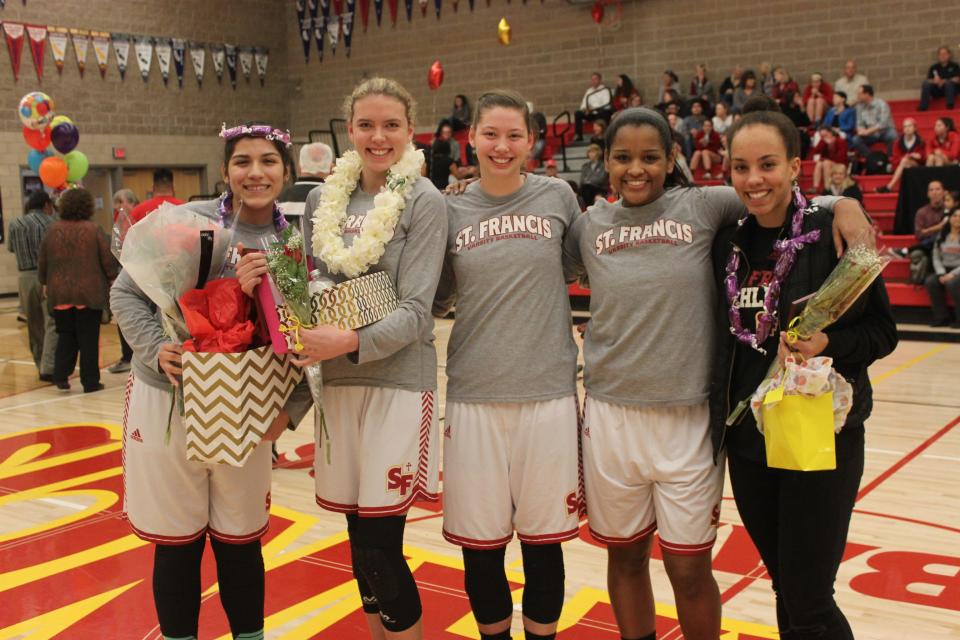 Basketball continues its playoff run with a semifinal game in Stockton at the University of Pacific on Tuesday, March 1. Lacrosse is at Davis on March 3 and hosts Palo Alto in its home opener on March 5. Varsity and JV Soccer play at Rio Americano on March 1 and hosts Christian Brothers on March 3. Freshmen Soccer hosts El Camino at St. Francis on March 1 and plays at Pleasant Grove on March 3. Swimming hosts Pleasant Grove for a Booster Que on March 2 at Jesuit. Softball is at River City on March 1 and hosts Ponderosa on March 3. Track and Field opens the season at the Pitman Distance Wars on March 4 and Sacramento State Classic on March 5. Diving hosts Pleasant Grove at Schaal Aquatics Center in Davis on March 2. For a complete look at the athletics schedule, click here.
Spring Permission Slip Deadlines
Permission slips for diving, track and field and soccer are due next Friday, Feb. 26. Failure to turn in can can affect eligibility for upcoming contests.
Basketball Opens Playoffs with Win
Senior guard Tia Hay scored 15 points as No. 3 seed St. Francis advanced with a 81-39 win over No. 14 Woodcreek on Feb. 23 in the first round of the Sac-Joaquin Section playoffs. St. Francis (24-4) hosted Lincoln of Stockton in a home game on Thursday with the winner advancing to the Semifinals and earning a Nor Cal Playoffs berth.
"It was a collective effort," said Head Coach Vic Pitton. "We had contributions from everyone who went in there. It is really rewarding when you talk about being a team and they did that tonight. The energy from the crowd was fantastic and much appreciated for a first-round playoff game."
Read the complete release here.
Booster Que Dates
Mark your calendars now for the spring Booster Que dates to support your Troubie sports teams and get a free meal courtesy of the St. Francis Booster crew.
Swimming – March 2 vs. Pleasant Grove at Jesuit
Soccer, March 16 vs. Davis (New Date)
Softball, March 8 vs. McClatchy
Track and Field, March 10 vs. Christian Brothers at Jesuit
Lacrosse, April 20 vs. Christian Brothers at Christian Brothers
Diving, April 23 at Jesuit Invitational (Site TBA)
Follow St. Francis Athletics on Facebook, Twitter or Instagram.