Traffic Flow for Parent and Student Drivers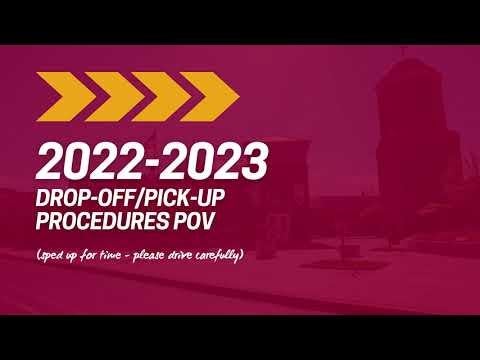 All drivers must use the designated entrances/exits and drop off/pick up sites for safety and in order to facilitate a faster, smoother flow of traffic. Traffic backups are generally caused by drivers who are not paying attention or obeying the rules.
During the first two weeks of school, traffic is more congested in the morning and, especially, in the afternoon. Please plan for delays as people learn and navigate the traffic flow (especially in the 20+ minutes after school gets out).
Please familiarize yourself with the attached procedures and map.
We have also put together a quick driver's point of view video so you can see what it looks like to drive on to the SFHS campus. It was produced in 2022-23, but remains relevant. Please note: this video was sped up for illustrative purposes only. All traffic laws should be obeyed and will be enforced when driving on campus.
Please note that M street and surrounding neighborhood streets are off limits (except next to St. Mary's for those with siblings there). Students may only enter and exit through the walking gate on M street side by the portables. If students are riding a bike, they should be locked and stored inside campus at one of the various bike rack sites. Gates close at the start of school each day and cannot be reopened. Students coming after the 15 minutes of the first block of the day will have to walk/bike around on the Elvas sidewalk to the main office entrance.