Alumna LaRocco Runs Strong Collegiate Opener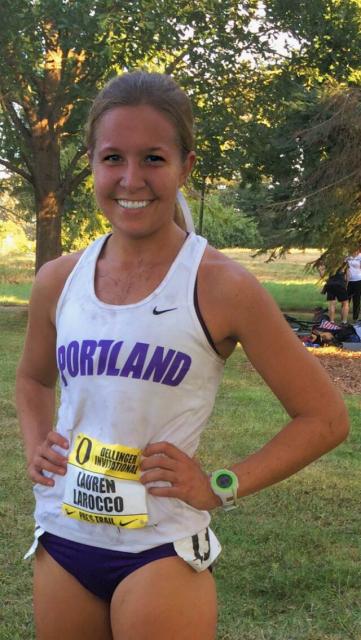 EUGENE, Ore. – Troubadour alumna Lauren LaRocco had a successful collegiate debut on Saturday. LaRocco finished 12th overall in 20:44 as the first freshmen in the race to cross the line, helping the Portland team to a second place finish at the Dellinger Invite held on Pre's Trail in Eugene.
Portland accumulated 46 points during the six kilometer race which put them ahead of No. 2 Oregon (68), Oregon State (120), and Portland State (131). Sixth-ranked Michigan State won the meet.
LaRocco and the Pilots will next race at the Willamette Oak Knoll Loop Run to take place on Saturday, Sept. 20.