Basketball Alumna Limcaco Graduates from Menlo College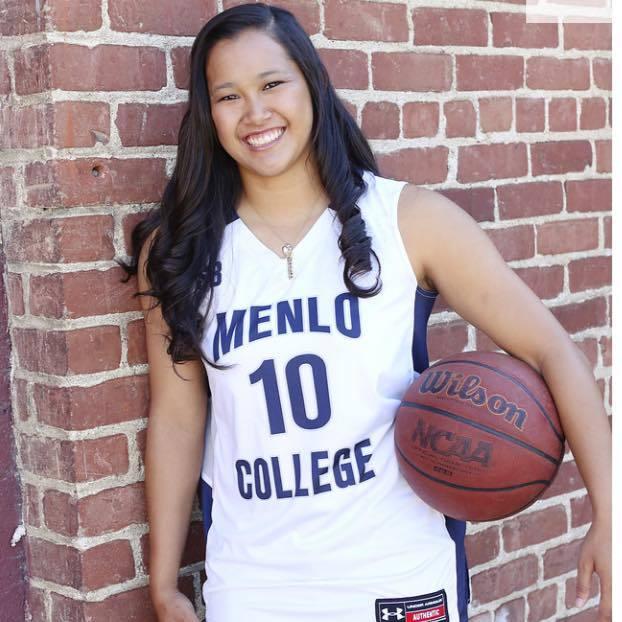 SACRAMENTO, Calif. – Jolise Limcaco '11 recently graduated from Menlo College with a degree in Accounting and already has an offer to work at Frank Rimerman + Co. LLP after she graduates due to her exceptional job as an intern. She was a member of the Student Athletes Leadership Committee (SALC) the past two years and worked for the athletic department in her free time.
Jolise was a standout player on the basketball team. When asked what she loves about playing basketball for Menlo College, Jolise responded, "I love the friendships I have created throughout my 4 years here, the countless achievements my team has accomplished, and the memories I will never forget."
Limcaco did it all for the Oaks during her four-year stint in Atherton. A two-time All-American and Cal Pac Player of the Year, Limcaco started 100 games in her career and went on to leave her legacy as one of the finest players to ever suit up in Menlo navy and white by leading the team to four consecutive Cal Pac titles.
The Sacramento, Calif. native sadly had her senior season cut short when she suffered a year-ending knee injury on Dec. 13 in a home game against Cal State San Marcos but her legacy and impact were on full display Saturday, Feb. 21 on senior night inside Haynes-Prim Pavilion.
With over 100 career games played, it was fittingly the 101st that left its mark on the Menlo College community and all those in attendance, and truly showed what is good about college sports. Limcaco, who is recovering from knee surgery, was suited up and announced as a starter in Head Coach Shannon Osborne's lineup for the first time since the injury and final time of her career.
Fellow four-year senior Tori Conley won the opening tip as she deflected it to four-year senior Laurel Donnenwirth who dribbled it down the court to find Limcaco awaiting her wide open under the basket one last time. Limcaco laid it in as she has done so many times before and the crowd erupted as she scored the first two points of the night and the last two points of her illustrious career. While Donnenwirth netted the assist, an honorary assist goes to the La Sierra Golden Eagles and head coach Robert Castillo for giving Menlo the chance to honor the senior. Limcaco finished her storied career with 1,466 points, good for third on the Menlo College all-time points list. In addition to her impressive point total, Limcaco finished her career with 476 assists, 197 steals, 351 rebounds and a 14.6 points per game average.
In a touching nod from the Conference, Limcaco was named the Cal Pac's Player of the Week on Monday afternoon.