Senior Chase Worthen to Run at Cal Poly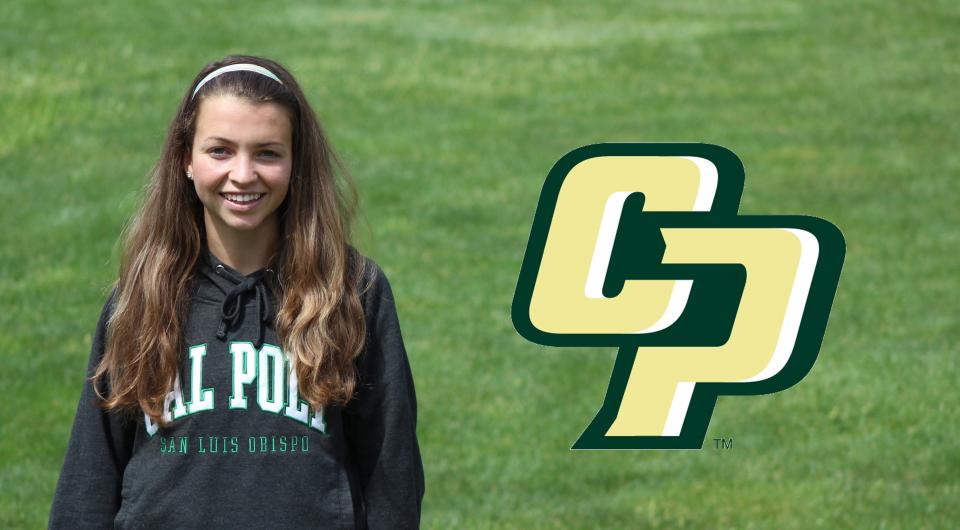 SACRAMENTO, Calif. – It was determined early on in her life she was destined to become a runner by name alone. Now Chase Worthen will further fulfill the destiny by continuing her running career in college. She will sign on Wednesday with Cal Poly on National Signing Day to compete for Mustangs next fall.
Worthen, the first child of runners who met while competing on the cross country teams for Sierra College, was aptly named Chase.
"Since they are such big runners, they wanted to give their kids running names," said Worthen, whose brother is named Miles. "Not a lot of people realize it at first. We are a running family."
Worthen will sign to run for the Cal Poly cross country and track and field programs next fall, joining former teammate Peyton Bilo on the roster.
"I always knew I wanted to stay on the West coast," said Worthen. "I came across Cal Poly and started talking to the coaches. I really connected with them instantly. I went on an official visit and knew (former Troubie) Peyton (Bilo) and she loved it."
Worthen will compete for Director of Track and Field/Cross Country Mark Conover.
"I feel in love with the school," said Worthen, who competed at three CIF State Cross Country Championships for St. Francis. "I loved the team, the coaches and their philosophies. I loved the campus, location and everything about San Luis Obispo and Cal Poly and what it has to offer. I really fit in with the team. I can't wait to be a part of such a successful and balanced program."
Worthen, who plans to study psychology at Cal Poly, transferred to St. Francis as a sophomore and has become an integral part of the cross country and track and field programs.
"It has meant a lot to me," said Worthen. "I transferred to St. Francis by sophomore year and one of the biggest reasons was the amazing running program. I love every aspect of the team. The coaches are great and we have a really strong sisterhood on our team. You don't always find that on other teams. We are supportive of each other and every one stays to watch each other's races. It has shaped me as a person and made me fall in love with the sport of running all over again. It is a big reason I want to continue to run in college in hopes of finding the strong team aspect I found here."
Worthen has been a member of three top-10 finishes at the state cross country meet during her career. She lists the third-place finish as a junior as one of her prep highlights.
"All three of the cross country state meets were really great and fun experiences," said Worthen. "But, when we got third place in Division I my junior year, that meet really sticks out to me. We finished the race not having any idea where we ranked and the minute we received the news was the most exciting news ever. We all started crying and were really happy. We realized how our hard work had paid off."
Worthen has had an impressive senior season. She finished with a personal-best time of 18:25.9 at the 5K distance to cross the line 28th in 2015 and help the team to another Top-10 state finish. Overall, she recorded a personal-best at every distance during the fall season.
"Whenever I am pushing through a really tough race or a workout I think back to that," said Worthen of the 2014 state meet. "It is all worth it and it really showed in that moment."
Worthen will look to continue the improvements during the track and field season. After strong races at the Stanford and Arcadia Invitational over the last two weekends, she look to record her top performances in the upcoming championship season in May starting with the Delta League Championship Trials on May 6.
"I am hoping to finish the season strong," said Worthen. "I have been steadily improving this season. Usually I peak late in the season. I hope to beat all my PRs and finish out my season on a high note. There have been some challenges this season with injuries. I just want to have a good rest of my high school running experience, get some fast times out and have fun with it."
Worthen will participate in the St. Francis Signing Day Celebration on Wednesday.