Senior Peterson to Swim at St. Catherine in Minnesota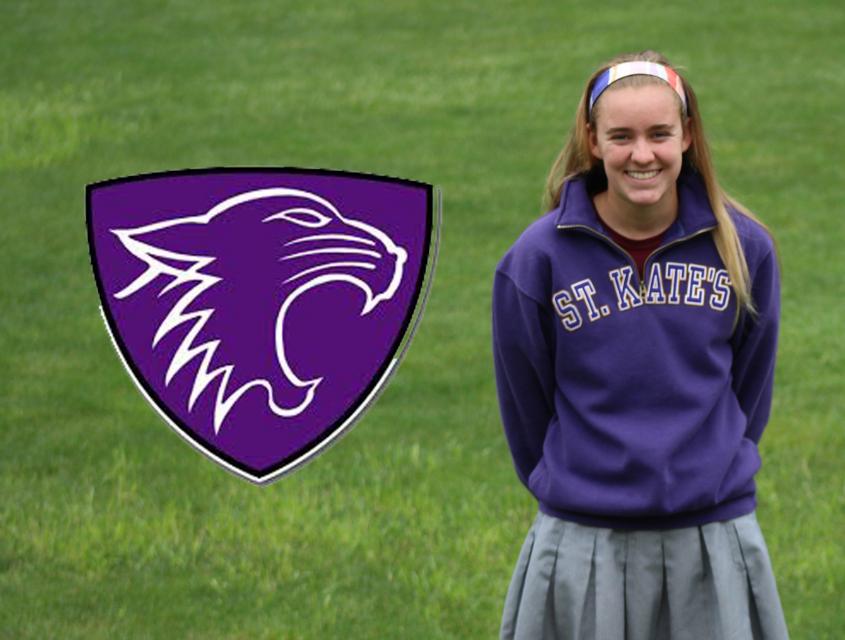 SACRAMENTO, Calif. – St. Francis senior McKenna Peterson will swim at St. Catherine University in St. Paul, Minn., next fall. She will participate in the St. Francis Signing Day Celebration on Wednesday, April 13.
"I was exploring my options to see what was out there and found St. Catherine," said Peterson. "I reached out to the coach and went to visit. They had everything I was looking for (in a school). It is the perfect fit for me."
St. Catherine is a Division III school and has been a member of the Minnesota Intercollegiate Athletic Conference (MIAC), one of the strongest NCAA Division III conferences in the nation, since 1983. The top MIAC teams are always nationally ranked and in the hunt at the NCAA Division III Championships. In the MIAC, athletes are students first, yet still have the opportunity to reach any height to which their athletic talent can take them.
"I am really excited to swim in college," said Peterson. "I have done it since I was little and it is something I been able to relieve stress through, meet friends and that is fun for me."
She will swim for Head Coach Steve Mohs who is in his fourth season at the helm of the Wildcat program. They finished sixth at the MIAC Championships this season and have set 12 school records during his tenure.
Peterson's favorite event is the mile and she swims the 200- and 500-freestyle distance events in high school.
"The first time I swam the mile I did not know that my dad had signed me up for it," said Peterson. "When I got to the meet I was really mad. I was racing one of my best friends and I wanted to beat her. I raced it and had a lot of fun."
"McKenna Peterson showed so much promise as a freshman and sophomore," said Head Coach Richard Levin. "She was a USA competitive swimmer last year and a huge part of our JV section title as a freshman. I am excited that she came back this year and for her to swim at the next level."
Peterson also participated on the cross country team for three seasons. She finished sixth at the 2014 Delta River League Frosh/Soph meet (14:24) to help St. Francis to the team title. She had her best finish at The Other meet, finishing fifth overall. She also ran track and field last season, participating in the 800m, 1600m and 3200m events.
But she was eventually drawn back to the pool this season.
"It has been a lot of fun," said Peterson. "I have met really good friends and it is fun competition racing against my friends and other teams."
Peterson won the 200-yard freestyle in 2:06.17 and was second in the 100-yard free in Delta League dual meet last week. She swam for the team at the California Catholic High School Challenge at Santa Margarita over spring break and the NorCal Championships.
It will be an adjustment to winters in Minnesota.
"It will be cold there," said Peterson. "I don't know if I am ready for that but we will see."
Peterson will participate in the St. Francis Signing Day Celebration on Wednesday.