St. Francis Alumna Calderon Represents Mexico in World Cup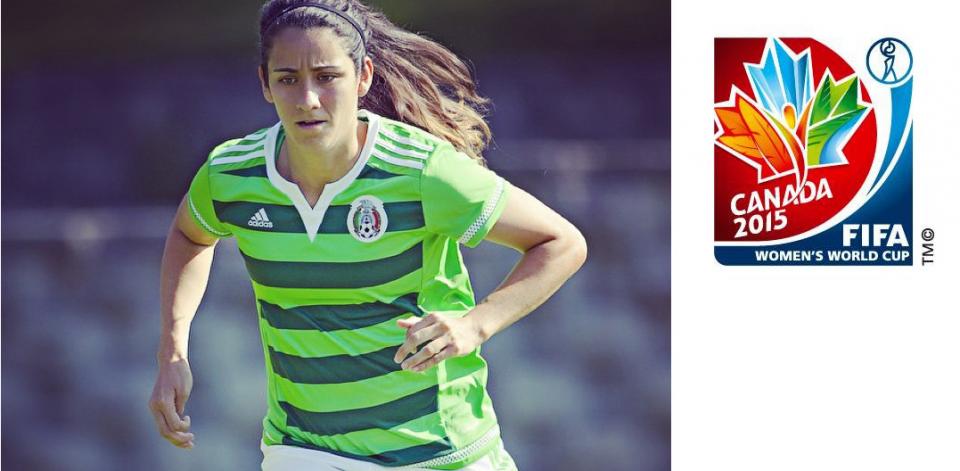 Moncton, CANADA – St. Francis alumna Ariana Calderon made the Mexican national team for the upcoming Women's World Cup in Canada but a recent injury will keep her on the sideline.
"Due to my injury, I will not be playing in the World Cup this year," said Calderon on Instagram Thursday night. "I gave it everything I had, but it was not in God's plan. Thank you to those who reached out and (have) given me strength during this time. I wish my teammates the best of luck. I can't wait to get back in the Mexico jersey."
Calderon, a 2008 graduate of St. Francis High School, led the Troubadour soccer team to three section championships during her career, including a 19-1-3 record and No. 4 national ranking as a senior, and four Metro League championships.
She continued her career at the collegiate level, scoring 29 goals at LIU-Brooklyn over the course of her tenure, tying the school record for goals, while finishing her career as LIU's all-time leader with 69 points. She was the first player in LIU-Brooklyn school history to earn both NSCAA Scholar All-America honors (third team) and NSCAA First-Team all-region honors.
For Calderon, who was born in Sacramento, the path to joining the Mexican team started with her grandmother, Jeronima Calderon. The citizenship process began by establishing the family's lineage to Mexico. Her grandmother on her father's side was born in Mexico but had lost citizenship since moving to the United States. The first step was getting her grandmother's citizenship re-instated, a process that took a year. Then her father applied for dual citizenship and finally Ari applied to get hers.
"We never thought it was going to go through," said her mother Christine Valdez.
But it did and she was asked to tryout for the national team. She sealed her spot on the team when she scored the only Mexico goal against Hope Solo and the United States in an international friendly last month in Los Angeles. She scored on a header off a free kick in the 39th minute. From a free kick, Bianca Sierra bent a long, curling ball in from the left. Hope Solo went out to punch it clear, but Calderon was first to ball and headed it in to the vacated net, ending the U.S.'s shutout streak at five games.
"I can't even describe it," said Valdez, who was in attendance with a host of family and friends. "It was amazing to see all of her dreams come true and play at the highest level."
While the injury was a huge damper with the World Cup starting for her team next week, the biggest loss came when her grandmother passed away in April.
"She lived long enough to see that she made it and had a picture of her in her green Mexico uniform representing the country she was from," said her mother.
No doubt she made her proud.
Mexico World Cup Group F Schedule
June 9 – Colombia vs. Mexico, Moncton Stadium, Moncton
June 13 – England vs. Mexico, Moncton
June 17 – Mexico vs. France, Lansdowne Stadium, Ottawa