Track and Field Posts Memorable Weekend at Arcadia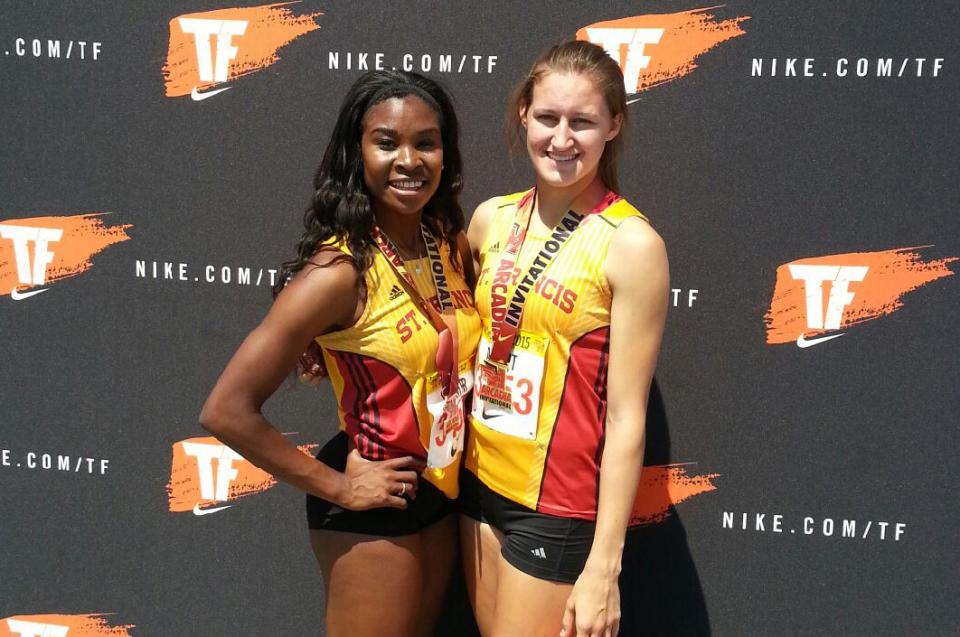 ARCADIA, Calif. – Junior Ariane Arndt won the Arcadia Invitational 800 meters in a personal-best and school record 2:10.05 Saturday.
The time ranks third in the country among times posted entering the weekend. It was the third consecutive meet Arndt had set a personal-best and second straight school-record performance. She originally broke the mark last Saturday at the Stanford Invitational with a time of 2:13.71. She reset a mark set in 2003 by Ingrid Kantola (2:14.69).
Arndt was also part of both St. Francis relays. The Troubadours opened the day with a season-best 48.71 to finish fourth overall. Arndt returned 12 hours later to join the same foursome, including Sydney Hunter, Kiani Reyna and Lilly Enes, to run a season-best 3:50.07 to finish second in the 4×400 seeded event.
Hunter also ran a personal-best in the 400m, clocking a 57.07 to finish third in her heat and 14th overall.
On Friday night, Bilo won the 3200m seeded race in a personal-best 10:45.18 to become the second-best performer in the event in school history.