Farewell Prayer Service 2020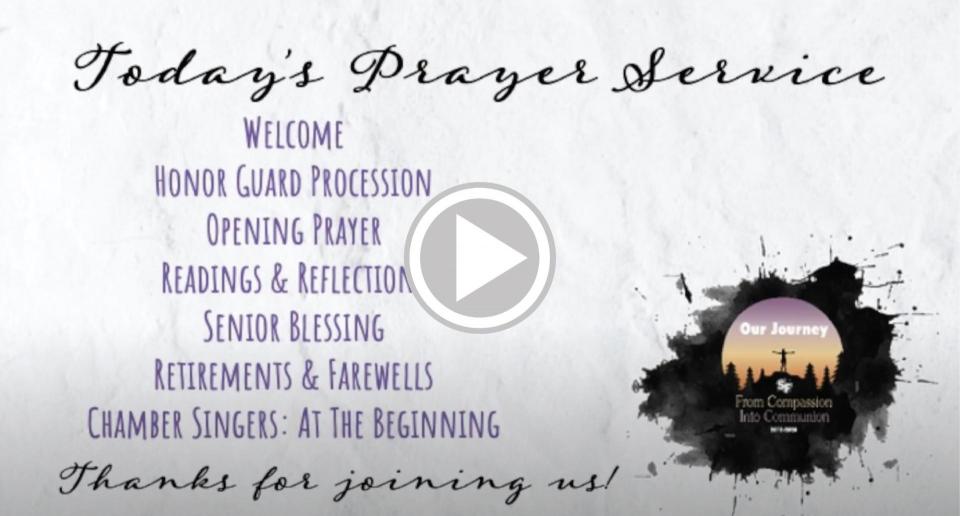 Our Farewell Mass is a very special St. Francis tradition each year. Like the rest of our events, this too has been re-imagined. This year our Farewell Prayer Service will be shared with everyone on Friday, May 15th at 5:00 p.m. on our website (the pre-recorded prayer service will remain available on the site even after the service). Our school-year theme this year is "Journey from Compassion into Communion." We have really been tested with the recent state of the world! While our year has not ended in our traditional fashion, we are still called to be people of compassion and communion. Communion always brings us together.
This prayer service will celebrate the Pearls and their Honor Guards. In addition, a few retiring staff members will be acknowledged. No Farewell Mass or Prayer Service would be complete without the SFHS Choir's rendition of "At The Beginning." You won't be disappointed!