Arts Recognition Scholars 2017
We are thrilled to recognize our 2017 Arts Scholars! We have 15 SFHS seniors who have committed to the Arts by majoring in a Fine or Applied Art form at a University. The Arts Recognition Ceremony was Friday May 12, 2017 at 8:00am on the Theatre Stage.
Our 2017 Arts Scholars are:
Rica Baccay: Music
Sydney Bembry: Television and Film
Natalie Bourgeois: Musical Theatre
Brittnie Candler: Television Production
Ani Carrera: Acting
Anna Crumley: Jazz Voice Studies
Cassie Cunningham: Architecture
Olivia Daponde: Acting
Camryn Elias: Musical Theatre
Taylor Fuller: Theatre
Brianne Hayes: Technical Theatre and Design
Abby Mearns: Theatre
Mia Stephens: Art History and Studio Art
Cecilia Walsh: Technical Theatre
Katarina Yo: Technical Theatre with Emphasis on Design
Mia Stephens

San Francisco State University
Major: Art History and Studio Art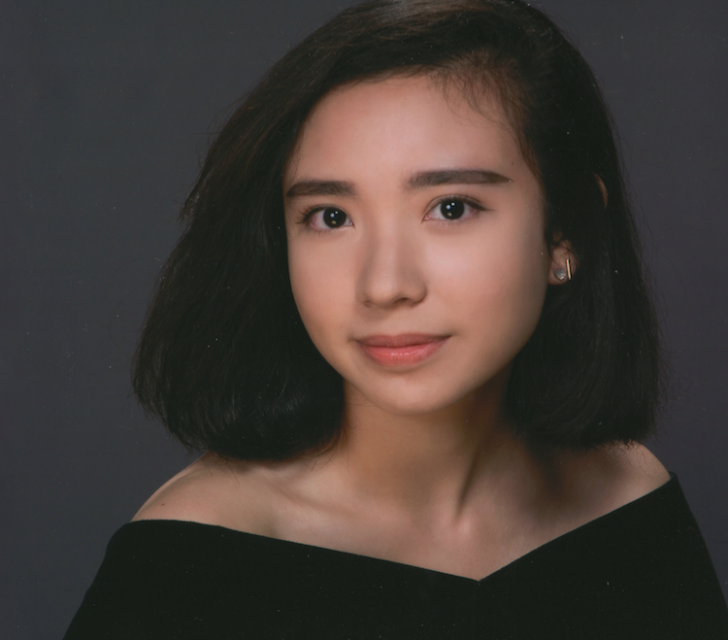 Mia has been greatly inspired by all the St. Francis Art Teachers and she appreciates the support and guidance they have shown her. All the art classes she has taken at SFHS have helped her gain a deeper appreciation for the art in all its forms. She hopes to even further enhance her abilities and grow as an artist while attending San Francisco State in the fall.
Cecilia Walsh
American River College
Major: Technical Theatre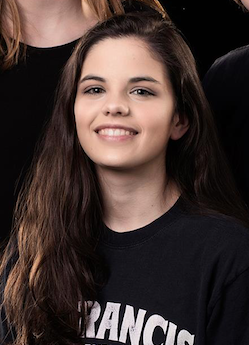 Cecilia Walsh joined the SF Techies her freshman year of St. Francis, working to build sets for her first shows. She eventually Assistant Stage Managed her first show, "Macbeth" the spring semester of her sophomore year. From then on Cecilia worked as an Assistant Stage Manager for shows, working throughout the year with both actors and crew members to produce main stage shows. Learning various techniques and skills from the various Technical Directors she has had the pleasure of working with, she realized that she would like to pursue technical theater as a career. Cecilia has also worked many of the smaller shows at St. Francis, gaining experience designing lights for shows such as International Night and the Winter Dance Concert. Cecilia worked her last show at St. Francis this semester while working on "Twelve Angry Women" juggling the title of both Stage Manager and Set Designer. Her first ever set design was taken to Lenaea and received the 2017 award for outstanding set design. She thanks all of her friends, families, and teachers who have supported her these past four years as she worked to bring theater to life.
Katarina Yo
University of Portland
Major: Technical Theatre with Emphasis on Design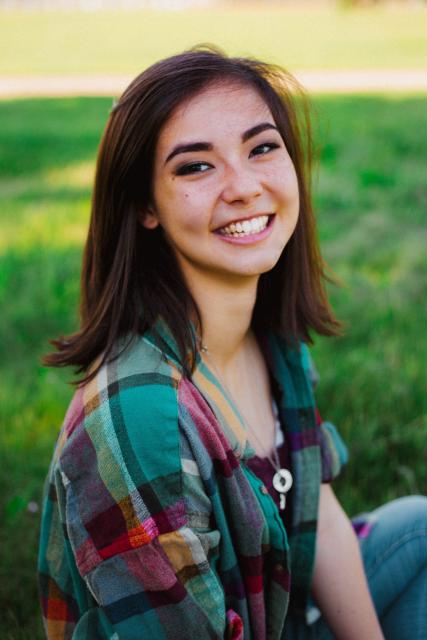 The Arts have been a major part of Kat's high school career since freshman year. She has taken as many art classes as her schedule allowed over the course of four years including: Art 1, Acting 1, Painting 1 and 2, Sculpting 1 and 2, and AP Studio Art. Her involvement with the arts branched further through clubs; she is the President of the Uke-ladies club, Co-President of the SF Techies, and an active member of Art club. Her passion for the arts resulted in multiple scholarships and awards, the most notable being the Cathy Carlisle Memorial Scholarship. In regards to technical theater, Kat has worked as the Assistant Stage Manager for the two major musicals of the 2014 and 2015 school year: "You're A Good Man Charlie Brown", and "Mary Poppins, The Broadway Musical". Fall of 2016, she was the Stage Manager for, "Little Women, The Broadway Musical". She has also held the title of Stage Manager for a handful of smaller shows on campus such as International Night and the Winter Dance Concert. Kat thanks her friends and family for all their love, support, and encouragement especially her parents. They inspire Kat everyday to excel in what she is passionate for and have motivated her to be the person she is today.
Taylor Fuller
Loyola University, New Orleans
Major: Theatre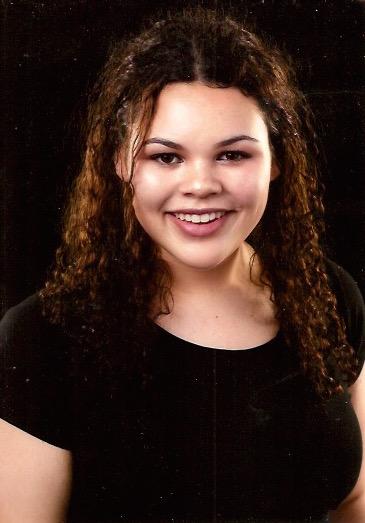 Taylor is very excited to announce that she will be attending Loyola New Orleans in the College of Music and Fine Arts where she will study Theater with an emphasis on Musical Theater. Taylor participated in St. Francis shows since her freshman year. She was in the productions "Reviving Ophelia" as Ray Ortiz, "Macbeth" as Ross, "Mary Poppins, The Broadway Musical" as Miss Andrews, "Left" as Piggy, and "Twelve Angry Women" as Juror 11. Taylor has also been a part of St. Francis' Theater Company (SF Players) for the past three years and won a medal at the Lenaea festival for her portrayal of the role, Andromache in "Trojan Women". She would like to thank the faculty, fellow actors, and her family for the opportunity to study and grow at St. Francis throughout her high school experience.
Brianne Hayes
George Mason University
Major: Technical Theatre and Design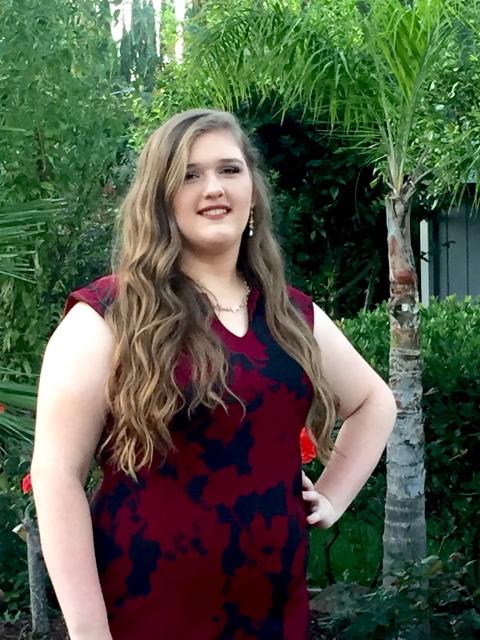 For Brianne, the arts have been a huge part of her life, from her first ballet/tap combo class to taking her first art class. She has taken many art classes throughout her four years including Art 1, Drawing 1 and 2, Painting 1 and AP Studio Art. She was on Apprentice Dance Company for her freshman through junior years, and Dance Company for her Senior year. Outside of school, she danced at Leighton Dance Project and competed on their senior jazz and tap crews. For some of the shows at LDP she helped build props like tree stumps, three little pigs' houses, Maleficent staffs, and crowns. She was inspired to pursue Theater Tech and Design in college by her love of art and the theatre, her sisters, her parents, her friends and all the people she has danced with over the years. She would like to thank all these people for constantly encouraging her to pursue what she loves. She is very excited to be attending George Mason University in Virginia next year in the BFA program as a Theatre Tech and Design Major and is blessed to have received the Mason Freedom Award.

Abby Mearns
Willamette University
Major: Theatre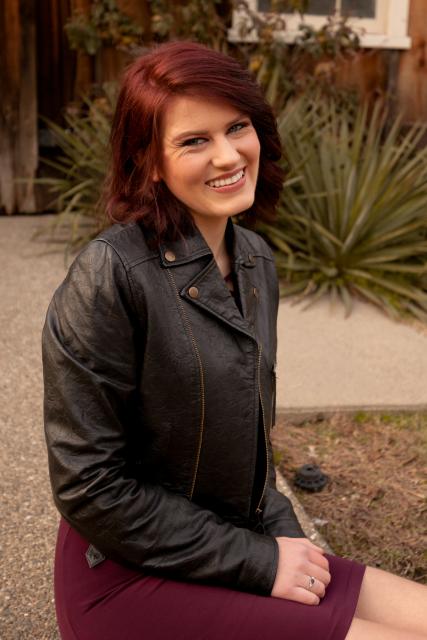 Abby was in seven St. Francis shows: "Macbeth" (Wounded Soldier), "Mary Poppins, The Broadway Musical" (Katie Nanna), "Destinations" (Crazy Actress), "Left" (Ensemble), "Little Women, The Broadway Musical" (Mrs. Kirk), "Trojan Women" (Ensemble), and "12 Angry Women" (Juror 10). She also is in Show Choir this year and has taken acting classes since her freshman year. She has participated in the Lenaea theater festival for the last two years with the SF Players and won a bronze award with her class for their one act play, "Trojan Women". She was awarded a merit and theater scholarship from Willamette University where she is attending next fall. She was inspired to pursue theater in college by many people: her parents, her Aunt Linda, her grandma, all of the friends she has met over these past 4 years, Emma Watson, and Kate Mckinnon. Abby would like to thank everyone that has encouraged her to do what she loves, reminded her to never doubt herself or her talent, and everyone who has accepted and loved her for being exactly who she is. She wouldn't have made it here without you. She also thanks the techies for being some of the hardest workers she's ever known and allowing her to shine a light on her talent.

Cassie Cunningham
California Polytechnic State University
Major: Architecture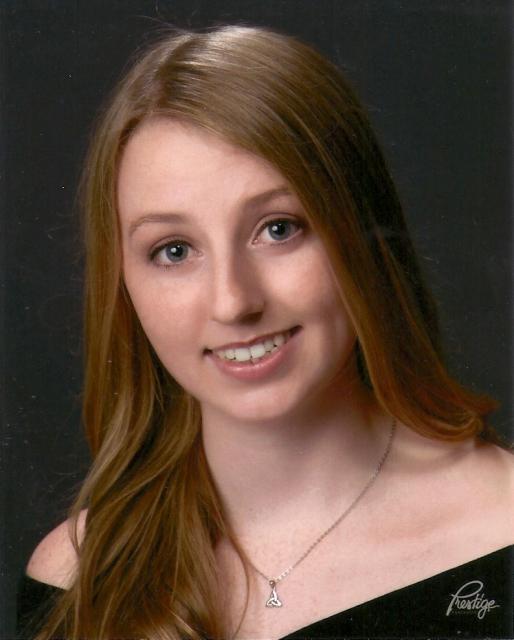 Cassie has enjoyed visual art since she was very young. When she came to St. Francis, she had the privilege of gaining more experience in drawing and painting by taking art classes. She is currently taking currently taking AP Studio Art and focusing on soft pastel, and is the co-president of Art Club. She is infinitely grateful for the inspiration and support that she has received from her art teachers, family, and friends who helped her discover a passion for art which eventually led her to choose architecture as her college major.
Olivia Daponde
University of North Carolina, School of the Arts
Major Acting
Olivia is a senior at St. Francis and a Fourth-Year Member of the Young Professionals Conservatory at Sacramento Theatre Company. She is beyond ecstatic and grateful to begin studying acting more intensively when she brings her studies to the University of North Carolina School of the Arts (UNCSA), a small but very rigorous and artistic conservatory program. Olivia appeared in a number of St. Francis shows in her early years of high school and in her last few years has been more involved with Sacramento Theatre Company. She is very thankful to each and every person who has supported her along this wild and beautiful journey, and gives special thanks to her mom and dad, who have helped her more than they know.
Camryn Elias
University of Arizona
Major: Musical Theatre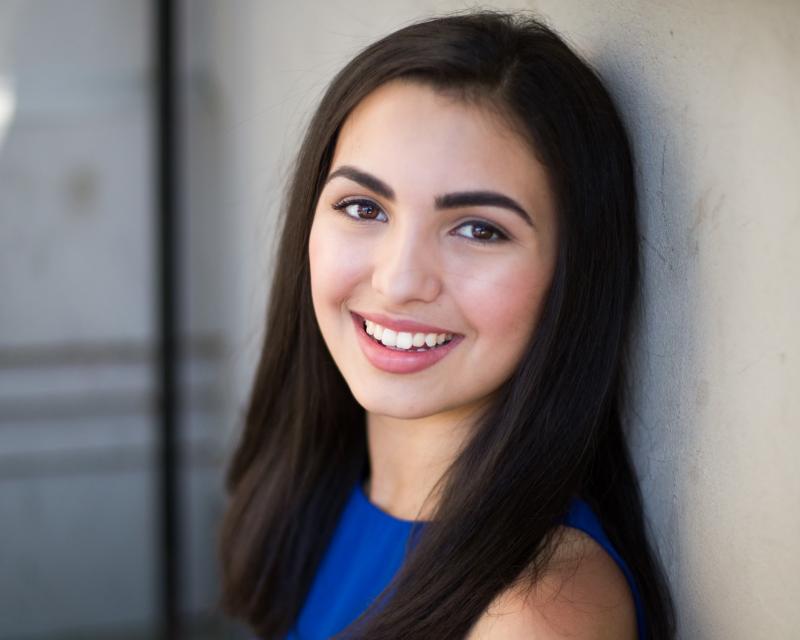 Camryn is so grateful for the time she has spent at St. Francis and the opportunities she has been given to grow as an artist over the past four years. Throughout the Sacramento area, Camryn has performed with River City Theatre Company and Sacramento Music Circus. While at SF, Camryn has been involved with many classes and clubs such as Theatre Arts, SF Players, and Show Choir. In addition, Camryn has been a part of many shows at SF including: "The Poe Project" (Velma), "Mary Poppins, The Broadway Musical" (Winifred Banks), "Destinations" (Artist), "LEFT" (Charlie), "Little Women" (Marmee), and "The Trojan Woman" (Seidon). For the past three summers, Camryn has served as a student aide for the SF Musical Theatre Camp and will be returning again this summer. In 2015, Camryn won a silver medal at the Lenaea High School Theatre Festival in the category of Musical Theatre. In 2016, Camryn was a finalist for the California High School Musical Honors (The Rita Moreno Awards) in San Jose. Camryn would like to thank Ms. Watson, Mrs. Harris, Mrs. Danielson, Mr. Rheault, and the rest of the SF Arts faculty for making her time at SF unforgettable!
Brittnie Candler
California State University Northridge
Television Production
Brittnie has been in theater at St. Francis since her freshman year and enjoyed performing in SF Players for two years, which took them to the Lenaea Theater Festival where they received a Respondent's Choice Award for their duo scene. She worked in community theater and performed in two SF productions; "Macbeth" and "12 Angry Women". This year she took Digital Film & Animation. She would like to thank her mother, who inspired her to follow her dreams, and Ms. Watson, who helped her grow as a performer and who has given her amazing opportunities at St. Francis. She will forever be grateful for her experience in the SF Arts Program and will carry the lessons she's learned with her throughout her future endeavors.
Ani Carrera
University of Southern California
Major: Acting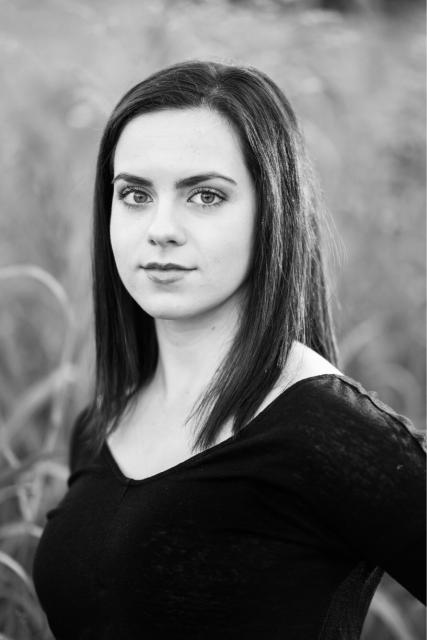 Ani has been involved in SF Arts for the last four years, through Theater Arts, SF Players, and mainstage productions. You may have seen her in "12 Angry Women", "LEFT", "Macbeth", and many more shows! Ani was the recipient of the Bronze Award at the Lenaea Festival Monologue Section. She wishes to thank Ms. Watson, Ms. Danielson, Mr. Green, Mr. Blanchard, her castmates, and the wonderful techies for their guidance and expertise. Ani will be continuing her acting dreams at the University of Southern California's School of Dramatic Arts. Fight on!
Anna Crumley
California State University Long Beach
Major: Jazz Voice Studies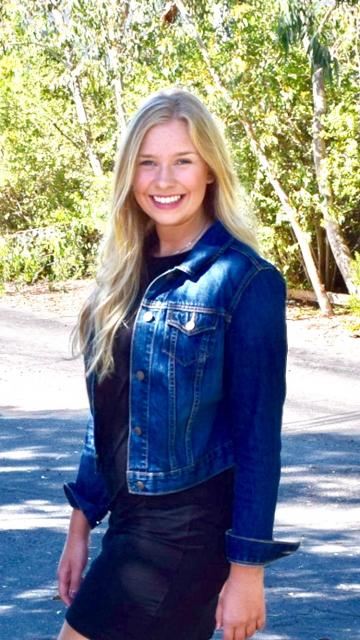 For Anna, the drive to be a musician started at a young age. She loved attending concerts for her mom's vocal group, RSVP, and began playing piano at age 5. Since Freshman year, Anna has been involved in Jesuit Drama performing in five plays. This year she was one of the student representatives in Jesuit Drama. Anna has participated in choir for three years at SFHS. She also participated in the Sacramento Children's Chorus for 3 years and sang with them in China. In 2014, Anna received First Place in the Asya Pleskach Scholarship, Second Place in 2016, and First Place again in 2017. Anna has also participated in the National Association of Teachers of Singing (NATS) for two years, and received First Place in 2016 and 2017. This year, Anna participated in the Golden Empire Solos festival and received a Superior rating, allowing her to compete at the state level in May. Anna will attend CSU Long Beach (GO BEACH!) in the Fall as a Jazz Voice Major, and she recently received the 4 year Ella Fitzgerald Scholarship! Anna's biggest inspiration, along with her mom, has been the lovely Mrs. Tina Harris, who never gave up on her and challenged her to be the best musician she could be. <3
Rica Baccay
Mount Saint Mary's University
Major: Music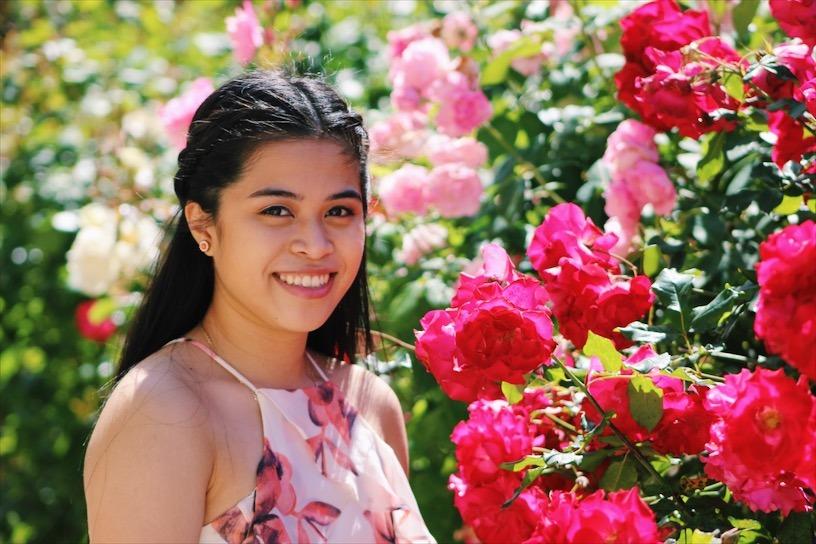 Rica has not been playing the violin for too long. It truly wasn't until she came to St. Francis that she began to play and develop as a musician. As an incoming freshman she was in the Concert Orchestra, and her following three years was apart of the Chamber Orchestra. The St. Francis orchestral program has allowed her to grow and develop her love for music. Outside of school, two other girls and she have a trio and perform local gigs. It was actually Marie Ybarra '17 who brought about Rica's desire to play music. The two met their freshman year and it was Marie's passion for music and constant motivation that really ignited Rica to continue playing in college and further her music career.
Sydney Bembry
St. John's University, Queens Campus
Major: Television and Film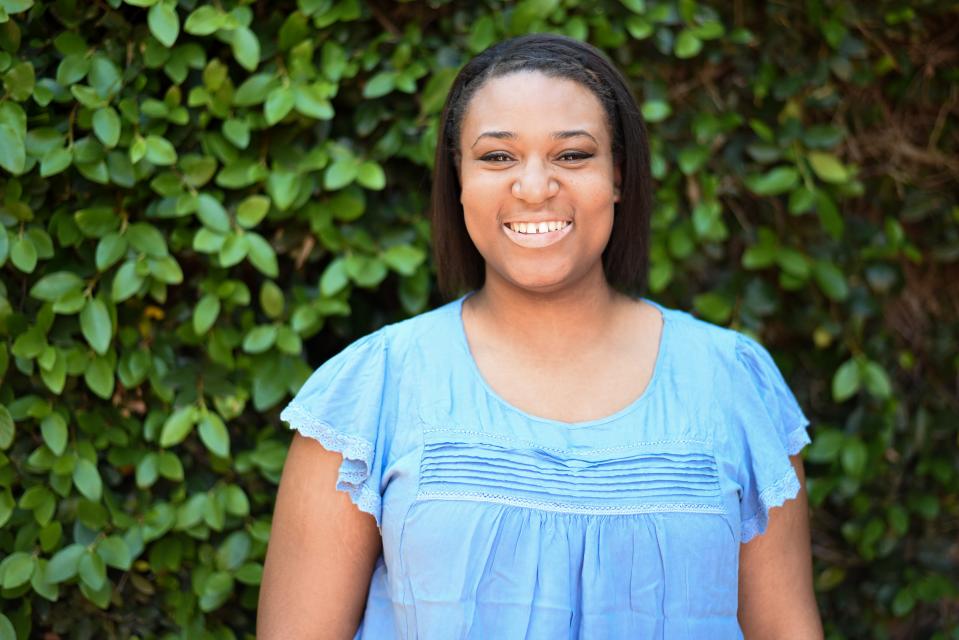 Sydney Bembry has been a part of SF Arts as a techie since her freshmen year. She started as a House Manager and ended her career at St. Francis as Assistant Producer. Sydney has teched 8 shows, including "Once Upon A Mattress" and "12 Angry Women". Sydney hopes to combine her long-time passion for film and experience in theater production to become a film producer. She has gained film experience by producing a short film with SF alum Zoe Brazil '15, starting a film blog, and recently writing and directing her own short. She can't wait to continue learning about the craft at St. John's University in Queens, New York and achieve her goal of making movies that leave lasting impacts on audiences like so many have impacted her! Sydney would like to thank Mrs. Danielson, friends and family, and her fellow techies for their support.
Natalie Bourgeois
The Boston Conservatory at Berklee
Major: Musical Theatre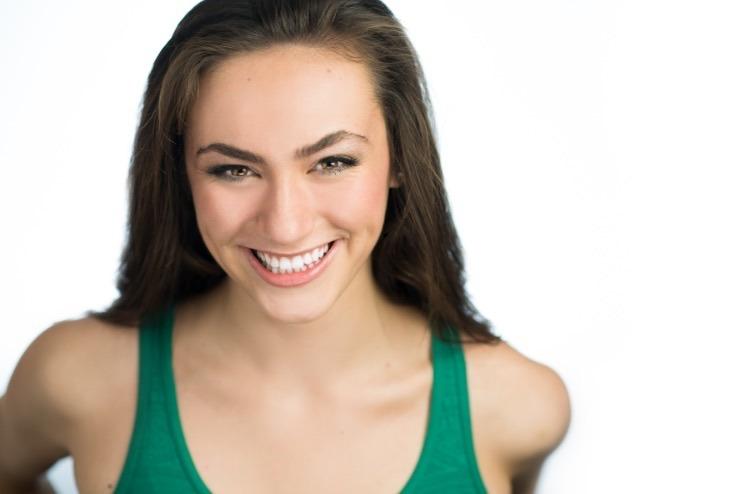 Natalie Bourgeois has dreamed of performing on Broadway all her life. Since she can remember, she has been performing through all different types of venues. Natalie has performed in many musicals through community theatres such as River City Theatre Company and Flying Monkey Productions and in Professional regional summer stocks such as The MUNY in St. Louis and the Sacramento Music Circus. She also performed in SFHS's fall musical, "Little Women, the Broadway Musical", as Jo March. Natalie is also a member of the St. Francis Dance Company, and outside of school, has been dancing with the School of the Sacramento Ballet for 9 years. Natalie will be starting at the Boston Conservatory at Berklee majoring in musical theatre in the hopes of one day achieving her Broadway dreams. She would like to thank her loving parents, Mrs. Watson, her amazing friends, and God, for all their love and support through all her four years at St. Francis.