St. Francis Athletics Alumnae News – Oct. 20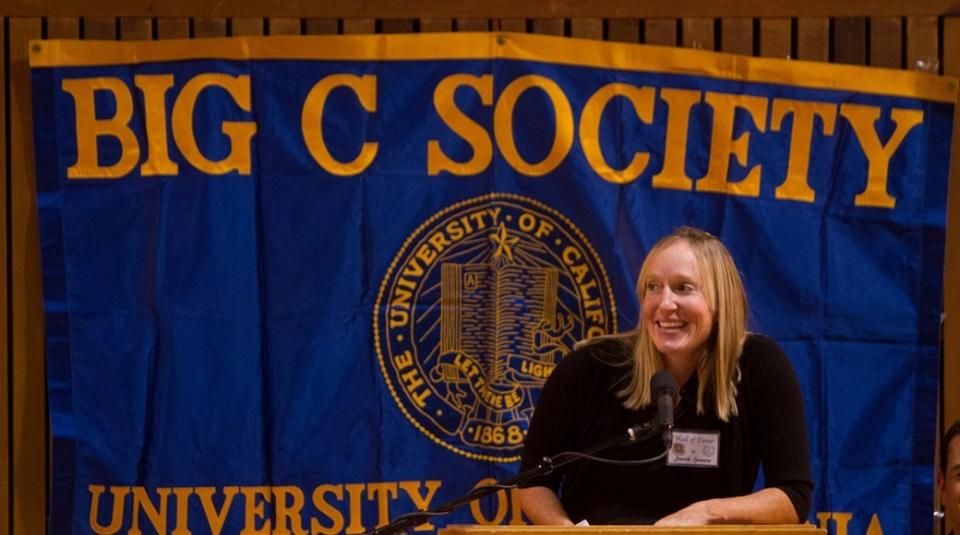 St. Francis alumnae are succeeding at the collegiate level across the country. Here is collection of news and notes about the former Troubies. Submissions can be sent in to Assistant AD Steve Shaff at sshaff@stfrancishs.org.
Sarah (Huarte) Glynn '00 (Shingle Springs) was inducted into the Cal Athletic Hall of Fame on Oct. 17. She captured the 2004 NCAA individual championship, becoming the first golfer in school history to win the event. Her 10-under par 278 total set an NCAA and school record and the mark still stands as the No. 2 score vs. par in the NCAA record book. She won the California State title while at St. Francis and played on the LPGA Tour. She is currently the head women's golf coach at USF.
Read the Hall of Fame announcement on the Cal website here.
UC Davis junior Haley Hughes '12 (Elk Grove) scored both goals in a 2-0 win over defending Big West champion Cal Poly in a 2-0 win on Oct. 10.
Read the game recap on the UC Davis website here.
UNLV senior Briana Charles '11 (Sacramento) is preparing for her final season in Las Vegas. She opens her season on Nov. 10.
Read a summer blog entry from Briana on the Runnin' Rebels website here.
Ole Miss freshman Madison Rawson '14 ran at the NCAA Pre-National meet in Terra Haute, Ind. on Oct. 18.
Don't forget to vote for UCLA's Zoe Nightingale '11, who is a candidate for the CIF Team of the Century. Vote for Zoe here.