St. Francis Athletics Alumnae News – Sept. 22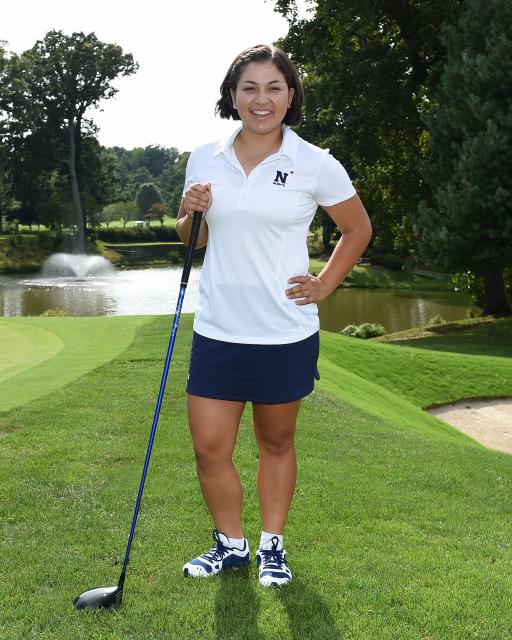 St. Francis alumnae are succeeding at the collegiate level across the country. Here is collection of news and notes from the last week about the former Troubies. Submissions can be sent in to Assistant AD Steve Shaff at sshaff@stfrancishs.org.
Freshman Emily Laskin '14 (Elk Grove) shot Navy's low score with a 238 (82-77-79; +22) in her collegiate debut to tie for 17th place individually at its home Chesapeake Bay Invitational at the Navy Academy Golf Club. Laskin matched teammate Renata Bucher's program record for lowest 54-hole tournament score with her 238.
Read the full recap of Emily's debut on the Navy Athletics site: http://tinyurl.com/nfmelxr
After a summer sailing aboard the Coast Guard Eagle to Puerto Rico, Aruba and Cozumel, and participating in sea trials on the Cutter Stratton, Katie Clark '12 (Sacramento) returned for her sophomore/3C year as a starter on the U.S. Coast Guard Academy Women's Soccer team.
Ileana MacDonald '14 (Folsom) made her collegiate debut for Chico State at La Jolla's Torrey Pines Golf Course as part of the Point Loma Nazarene Fall Preview and finished 45th. She will play in the Western Fall Intercollegiate in Goodyear, Ariz., this week.
Read the article on the Chico State site: http://tinyurl.com/mv34ly8
Zoe Nightingale '11, the Sacramento Bee Player of the Year in 2010, is a candidate for the CIF Team of the Century including Olympians Misty May, Holy McPeak, April Ross, Cynthia Barboza, Alix Klienman, Elaine Youngs, Jenny Evans, Kim Oden and Jeannie Reeves. She and her UCLA teammates will be on the Pac-12 Network on Tuesday, Sept. 23 against USC. It is one seven broadcasts featuring the Bruins the rest of the season.
Vote for Zoe: http://tinyurl.com/k6g3jsu
Allison Child '13 (Shingle Springs) had nine kills in a win for Master's College over Arizona Christian over the weekend.
Loni Kreun '13 (Davis) had nine kills in a 3-0 loss at Tennessee over the weekend for Montana State. Dana Vestman '13 (Elk Grove) also played in the weekend tournament in Knoxville.
Gaby Palmeri'13 (Folsom) had 11 kills in a loss to No.8 Colorado State at the Arizona State Tournament for Pepperdine.
Read the article on the Pepperdine website: http://tinyurl.com/n6×74tl
Briana Mao '13 (Folsom) shot a final round 73 at the Mason Rudolph Championship for the Virginia golf team. The Cavaliers will not return to tournament play until they compete in the Tar Heel Invitational Oct. 10-12 in Chapel Hill, N.C.
Read the tournament recap on the Virginia website: http://tinyurl.com/klhnxnz