Athletics
The Athletic Department mission commits us to the total education of young women by providing a comprehensive, fair and equitable athletic program for the school community in a caring, supportive environment.  We strive to enrich the mental, physical and moral development of all students by integrating athletics into the school's educational program.  We strive for excellence with these primary goals as our focus.  We believe that championships, individual recognition and the ability to compete are desirable outgrowths of an educationally sound sports program but are secondary to our primary objectives.
St. Francis High School and the Troubadour Athletic Department partner with SportsLeader over the next four years to implement their Catholic virtue-based formation program for coaches.
"In offering athletics programs at St. Francis we seek to use sport as a context for physical, intellectual, and spiritual growth," said Athletic Director Mark McGreevy. "Our partnership with Sports Leader represents a continuation of that great Troubie tradition in a very intentional way."
The St. Francis Booster Club has its spring Spirit Wear line available for ordering online via a partnership with Athletics Unlimited and adidas. All items will be available for purchase until Friday, March 14 at 5 p.m. and will be distributed by April 4.
The latest news, releases, scores and features about the St. Francis Athletics teams and the Troubadours.
Print a PDF of the tentative fall and winter sports schedules.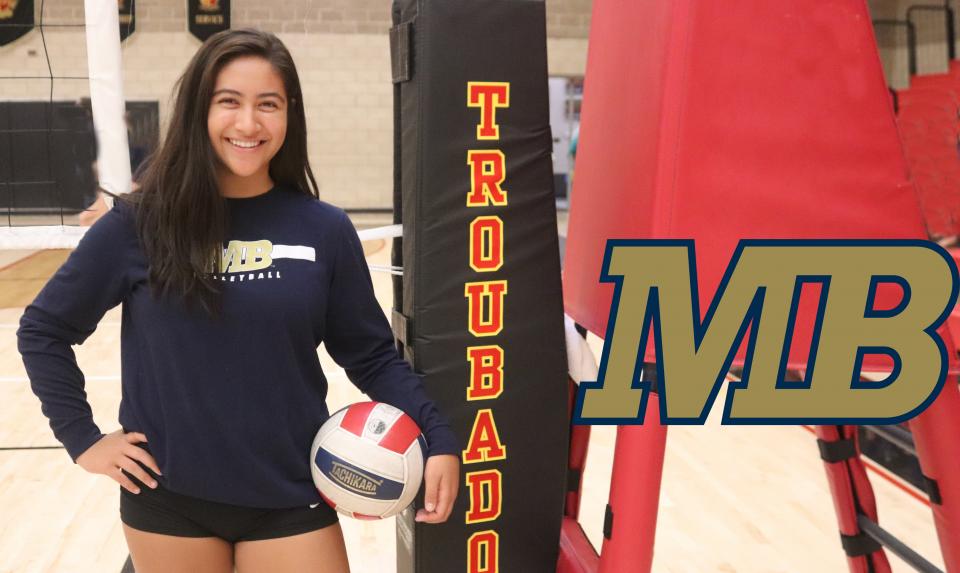 SACRAMENTO, Calif. – St. Francis senior Sam Chavez did not want her volleyball career to end three years ago when she was cut from the freshman team. Instead she stuck to working on her game and earned her way back in the program. Now after committing to play at Cal State Monterey Bay next year, she will continue playing volleyball in college.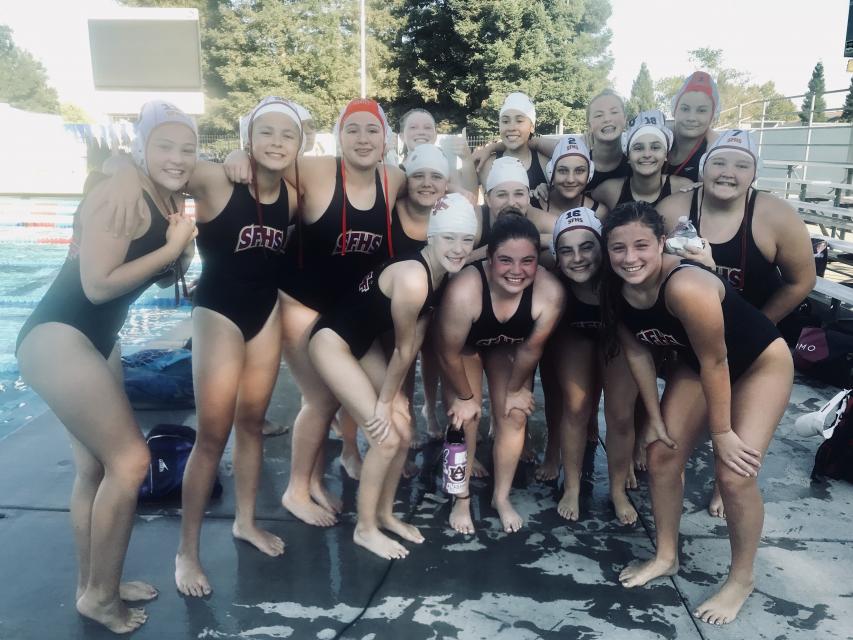 ROSEVILLE, Calif. –The St. Francis junior varsity water polo team came back from a three-goal deficit to tie the game twice in the second half before Woodcreek scored twice in the final minute to get an 8-7 victory on Wednesday at the Roseville Aquatic Center.
Sophomore Sage Davis had three goals and three assists, while Karissa Peterson and Ava Caron each added two goals for the Troubies.
Information for Cross Country, Golf, Tennis, Volleyball and Water Polo
As we get ready for tryouts and practice, here is a reminder about Heat Acclimatization and Heat Illness Prevention from the NFHS Sports Medicine Advisory Committee (SMAC).
The Booster Club starts each school year with Sports Physical Night. This is an excellent opportunity for all athletes to complete their required physical exam for any sport, even springtime sports. The cost is nominal and athletes, along with their parents, will have an opportunity to meet many coaches. This evening also offers on-campus fingerprinting services for our incoming parent volunteers and a chance to shop the Troubie Store for uniform needs. (See information about the Parent Service Program and Diocesan Requirements, including fingerprinting, at Parent Volunteering).
Every student on an SFHS sports team must have a current Preparticipation Physical Formon file prior to the first work-out. Physicals are good for the 2017-18 season performed after June 1. To facilitate this process, St. Francis High School's Booster Club is sponsoring a Sports Physical Clinic.