Athletics
The Athletic Department mission commits us to the total education of young women by providing a comprehensive, fair and equitable athletic program for the school community in a caring, supportive environment. We strive to enrich the mental, physical and moral development of all students by integrating athletics into the school's educational program. We strive for excellence with these primary goals as our focus. We believe that championships, individual recognition and the ability to compete are desirable outgrowths of an educationally sound sports program but are secondary to our primary objectives.
St. Francis Catholic High School operates a dedicated athletics website to highlight the accomplishments of the Troubadour Athletics program and its student-athletes.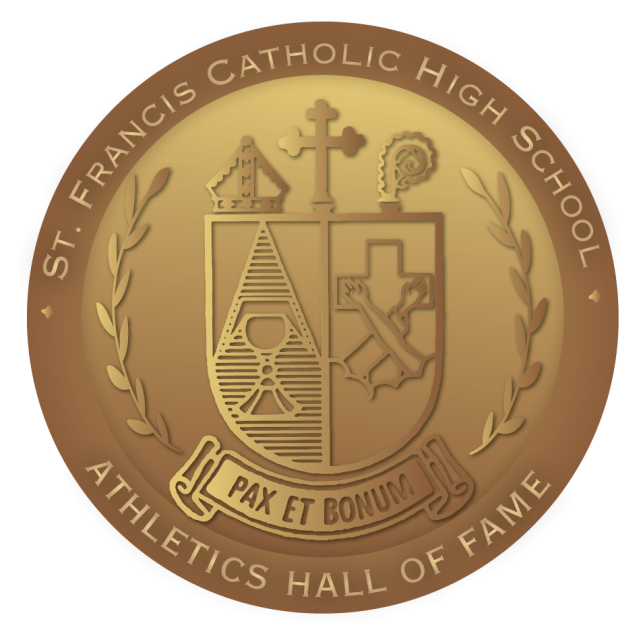 In advancement of the school's mission, the St. Francis Catholic High School Athletics Hall of Fame is intended to recognize and honor those who have made a significant impact on the athletic community through their athletic achievements during or following graduation and/or with exceptional effort and service to the St. Francis High School athletic department.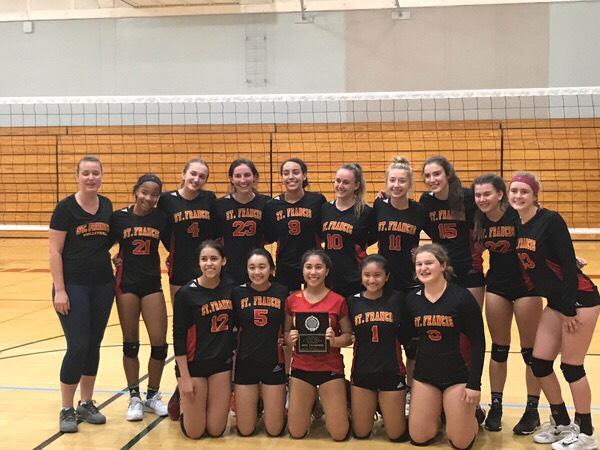 STOCKTON, Calif. – The St. Francis junior varsity volleyball team won the Stockton Invitational title on Saturday, capturing their second tournament title of the season.
The Troubadours opened with a 25-8, 25-22 win over Redwood in the opening round. They then posted a win over host Lincoln 25-16, 25-12 and then defeated Del Oro 25-20, 25-22.
Head Coach Taryn Wright's team then survived St. Ignatius in the semifinals 25-19, 17-25 and 15-9 on the third set. They beat Oak Ridge in the finals 25-14, 25-19.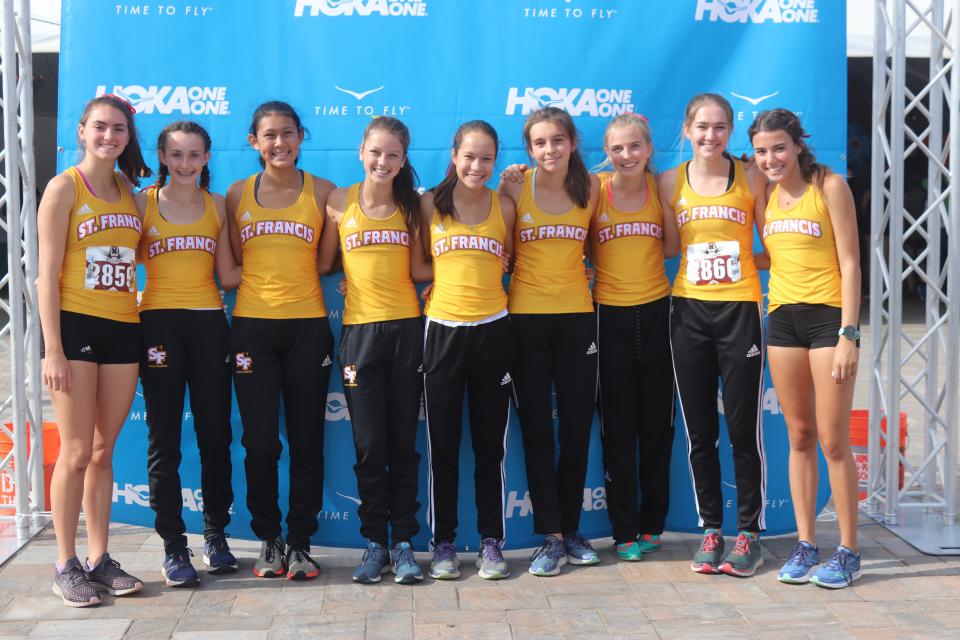 SACRAMENTO, Calif. – The St. Francis cross country team won for the fourth time this season by out-scoring Vista del Lago 59-76 Saturday at the Capital Cross Challenge at the Haggin Oaks Golf Complex.
"We were trying to stay together as a pack for the first two miles," said freshman Tatiana Cornejo. "For the last mile we were just going to go for it."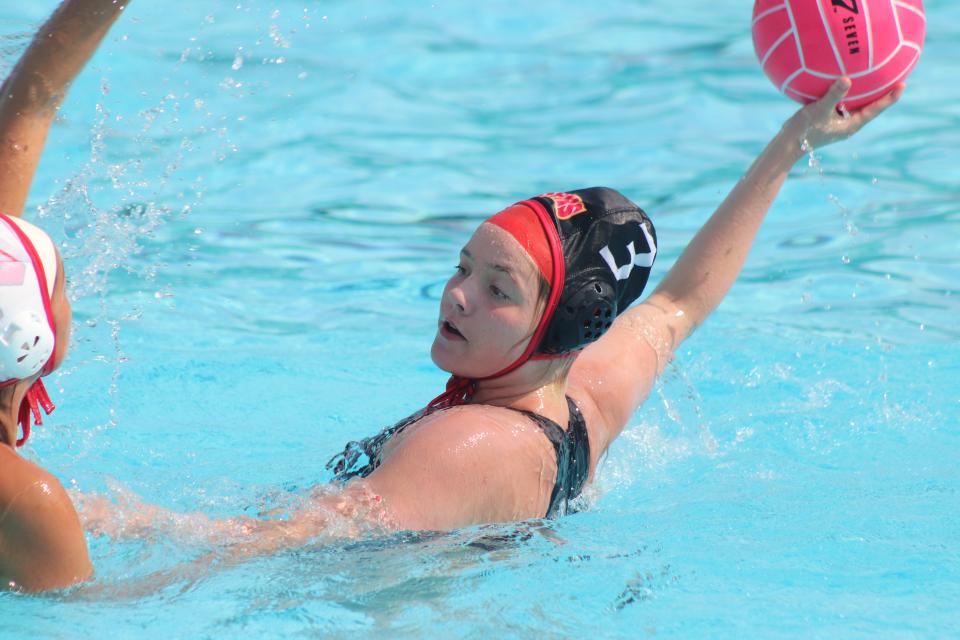 ORINDA, Calif. – The St. Francis water polo team dropped a pair of games this weekend at Woodcreek and Miramonte. The Troubadours fell to Woodcreek on Friday 6-4 before traveling to Miramonte on Saturday. SF lost 15-2.
Zoe Sloat and Reagan Garcia scored on Saturday in the rematch with Miramonte from the Capital Challenge.