Troubie Trio Help Gonzaga at NCAA Rowing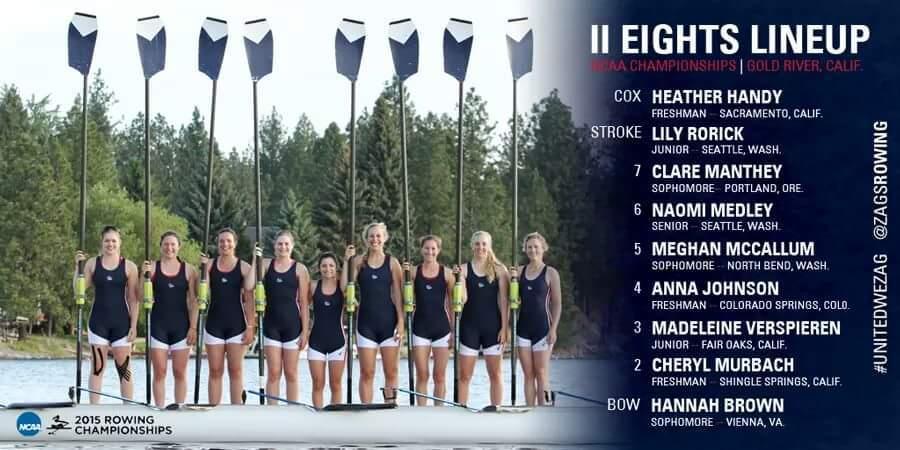 SACRAMENTO, Calif. - Cherie Murbach '14, Heather Handy '14 and Madeleine Vespieren '12 competed for Gonzaga in the NCAA Rowing Championships held on Lake Natoma this past weekend.
Murbach, who competed in water polo and track at St. Francis, Handy (golf) and Vespieren (tennis) were on the Second Varsity 8 for the Zags and helped the team to a 17th-place overall finish. It was the second NCAA appearance in school history after the team won the West Coast Conference title.