Maura Megan Knowles '86
Actor-Singer-Writer-Health Coach-Entrepreneur-Creative Hyphenate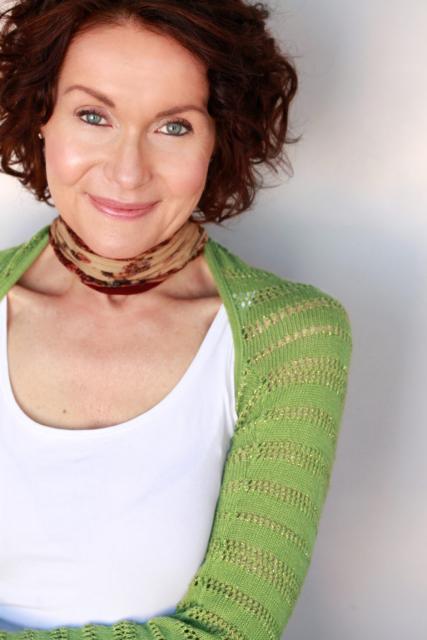 As a proud SFHS Alum, my memories are filled with love, inspiration, growth and development including the relationships of my life-long best friends. It is an honor to serve on the planning committee and speak at Career Day.
Now, onto my professional bio.
Maura Megan Knowles is in production for her first original musical-comedy series, Insult to Injury, Irish Rail Productions. A bi-coastal actor/singer/writer, Maura's talents have led to a wide range of projects, from her roles in Francis Ford Coppola's Gidget, to the award winning rock musical Bare. She has also starred in a number of feature films, sharing the silver screen with Jeffrey Donovan, Laura Prepon, Scott Wolff, Anne Meara, and Warren Beatty, and has been a featured vocalist on numerous CD's.
In addition to Insult to Injury, Maura's literary skills have created exciting opportunities, including being one of twelve songwriters accepted into the Mercer Great American Songwriting Program at Northwestern University in Chicago. A published writer in various media, Maura has written for trade publications, magazines and blogs (e.g., The Morselist). Her plays and musicals in development have also been featured in theatre festivals, including The Western Stage's Playwrights' Festival in Salinas, CA.
On the set of her first job in Los Angeles, Maura caught the eye of Warren Beatty, who upgraded her to a featured role in the film Bulworth. She's been active in the business ever since, guest starring on hit television shows such as Crazy Ex-Girlfriend, Rosewood, Stitchers, Law & Order, Special Victims Unit, Medium, Lie to Me, Numbers, E.R., Girlfriends, Titus, Providence, Becker, and The Young and the Restless. Recurring roles include Common Ground, Just Sayin' and The Bold and the Beautiful.
Maura was inspired to write Insult to Injury based on her own life and death experiences, turning to her Irish American comedy roots. She believes that a balanced life is important, as it enriches the life of all artists. An avid traveler, a.k.a, The Wanderlust Queen, her singing career has taken her across the globe, inspiring her to trek throughout Europe with a recent visit to her motherland. She's also traveled to Ireland, Greece, Turkey, Bali, Thailand, Japan, China, Africa, the Seychelles, the Caribbean, Mexico, Costa Rica, Peru, French Polynesia, Canada, and throughout most of the United States including Hawaii and Alaska. Her guiding philosophy is from her hero, Audrey Hepburn, "Nothing is impossible. The word itself says, I'm POSSIBLE!"
Maura, Mo, the Morselist, is the C.E.O. and founder of Mac-n-Mo's, a Morselicious healthy baking company created in honor of her dad, Mac. She is a Certified Integrative Health Coach. She is actively involved with Young Story Tellers and has served on the host committee for Dr. Oz's non- profit organization, HealthCorps. To learn more, visit Macnmos.com, IrishRailProductions.com, her YouTube Channel.