Fund-a-Vision
 "The laws of nature are but the mathematical thoughts of God."  ~ Euclid
For the benefit of all current and future St. Francis Troubadours, and to honor long-term Math and Technology teacher, Mr. Charles Schwing, help us raise the funds needed for an outdoor Math classroom.
An inclination to observe and understand these "thoughts of God" drove mathematicians to explore and create the systems of logic that we study in high school mathematics today. While our mathematical forebearers found this study as natural as the world around them, our cultural relationship with math has not felt as innate.
Learning in an environment that bridges the natural development of mathematics– with the stress relieving benefits of green space will have a profound impact on our students' relationship with mathematics. An outdoor classroom would provide an opportunity for our budding mathematicians to learn in the elemental environment that inspired Galileo to proclaim, "Mathematics is the alphabet with which God has written the universe."
Make your gift to the 2018 Fund-a-Vision and help build an outdoor math classroom for our young women:
$10,000
$5,000
$2,500
$1,000
$500
$250
Other Amount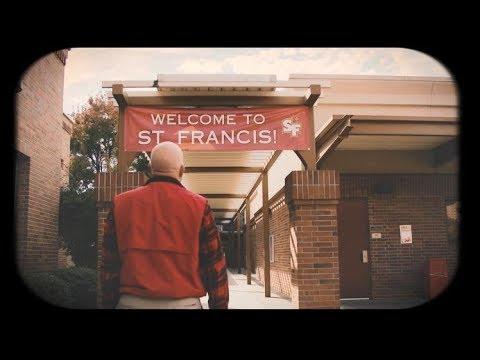 Our 2018 Fund-A-Vision Outdoor Math Classroom was inspired by a desire to honor 35-year St. Francis Math and Technology teacher, Mr. Charles Schwing. Mr. Schwing's students share what they remember about their time in his classroom in this video. Enjoy!