St. Francis Cross Country Earns National Preseason Ranking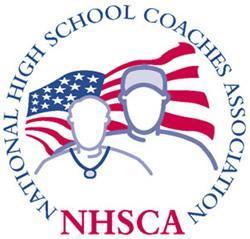 SACRAMENTO, Calif. – The St. Francis High School cross country team led by Head Coach John DuCray is ranked 11th in the 2013 National High School Coaches Association (NHSCA) Girls Pre-Season Cross Country Team Rankings announced by XCNation.com.
"We are thrilled to be ranked in the NHSCA preseason poll," said DuCray, who has coached at St. Francis for 37 years. "It is a tribute to our student-athletes. We are going to try to be the best in California and it is a nice recognition for a program on the rise."
The Troubadours are coming off a season that included a runner-up finish at the CIF state meet and a No. 30 national ranking by the NHSCA. DuCray returns four of his top five runners from the defending Delta League and Sac-Joaquin Section championships teams, including seniors Lauren LaRocco (16th at the state meet) and Madison Rawson (38th) and juniors Miranda Myers (48th) and Peyton Bilo (30th). Camille Boudreaux is expected to compete for a top-five position after a strong season on the track last spring among a deep roster.
"What separates this group is they love to run," said DuCray. "They make running a priority and take it to the next level on par with their school work." The Troubadours also enter the season at the top girls' team in Northern California by the Cross Country Express website.
The XC Nation XC National Team Rankings are recognized and sanctioned by the National High School Coaches Association. They are used to recognize and award national championship recognition by the NHSCA for Division I and Division II high school cross country programs.
The Super 50 comprises the top 50 programs in the nation. A dynamic computer algorithm determines a team's power score based upon team based factors producing a score. All-American program status and commemorative award will be sent to teams in final rankings. Both Division I (more than 500 total enrollment) and Division II (less than 500 total enrollment) teams will be awarded National Championship and All-American status at the end of the season. All team scores are a computer power ranking of a team's strength.
2013 National High School Coaches Association (NHSCA) Girls Pre-Season Cross Country Team Rankings
Fayetteville Manlius HS, Manlius, New York – Head Coach Bill Arias
Saline HS, Saline, Michigan – Head Coach Mike Smith
Monarch HS, Louisville, Colorado – Head Coach Kent Reider
Carmel HS, Carmel, Indiana – Head Coach Mark Ellington
Great Oak HS, Temecula, California – Head Coach Doug Soles
Unionville HS, Kennett Square, Pennsylvania – Head Coach Mark Lacianca
Assumption HS, Louisville, Kentucky – Head Coach Barryu Haworth
Davis HS, Kaysville, Utah – Head Coach Corbin Talley
Seaholm HS, Birmingham, Michigan – Head Coach Jeff Devantier
Wayzata HS, Plymouth, Minnesota – Head Coach Dave Emmans
St. Francis HS, Sacramento, California – Head Coach John Ducray
Simi Valley HS, Simi Valley, California – Head Coach Roger Evans
Freehold Township HS, Freehold, New Jersey – Head Coach Brian Golub
Xavier College Preparatory HS, Phoenix, Arizona – Head Coach Dave Van Sickle and Jeffrey Messer
Naperville North HS, Naperville, Illinois – Head Coach Dan Iverson
Fort Collins HS, Fort Collins, Colorado – Head Coach Chris Suppes
Buchanan HS, Clovis, California – Head Coach Brian Weaver
Pennsbury HS, Fairless Hills, Pennsylvania – Head Coach Don Little
Dowling Catholic HS, Des Moines, Iowa – Head Coach Tim Ives
Traverse City Central HS, Traverse City, Michigan – Head Coach Lisa Taylor
Northville HS, Northville, Michigan – Head Coach Nancy Smith
Coeur D'Alene HS, Coeur D'Alene, Idaho – Head Coach Shawn Amos
Arrowhead HS, Hartland, Wisconsin – Head Coach Curt Kaczor
Grosse Pointe South HS, Grosse Pointe, Michigan – Head Coach Steve Zaranek
Eagan HS, Eagan, Minnesota – Head Coach Lisa Langenhahn